Website Design
Multiple design options.
User- friendly & responsive designs.
Visual Hierarchy / arranging website elements.
Intuitive Website Navigation & Structure.
Landing Pages Design & Development
Optimized SEO Friendly Landing Pages
Signup/Contact forms
Well organized Structure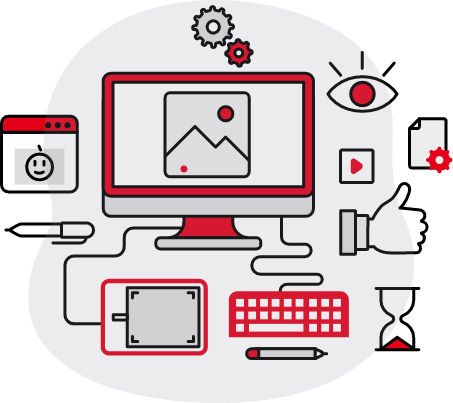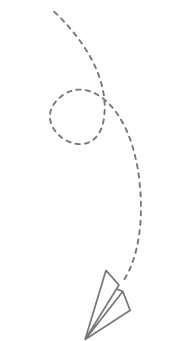 Website Development
Frontend & Backend Development to have a better and clearer structure.
Developing a well-organized system with a CMS access that allows admins to edit and add any information directly to the website.
Creating a portal for adding members profiles and details, with a feature of having public & private information.
Creating a member access to preview news, publications, and studies.
Digital Marketing Services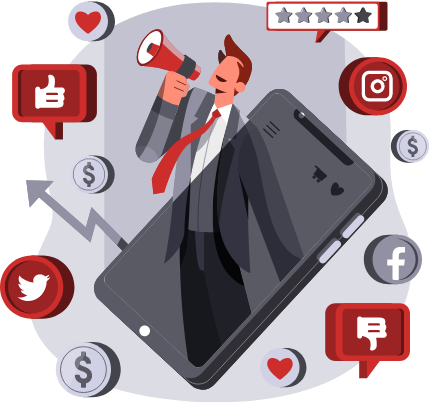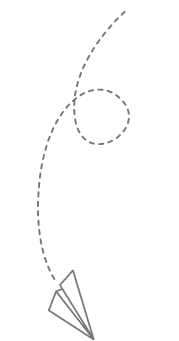 Onsite SEO
Creating a Responsive & SEO Friendly Website.
Improving your site speed.
Optimizing your Website content & Keywords.
Optimizing your Website URLs, Tags & Images.
Paid Ads
Google Search Ads
Google Display Ads
Youtube Ads
Social Media Ads
Social Media Marketing
Social Media Content Developments
Social Media Channels Management
Community Management
Logo Design & Branding
Multiple Creative Logo Design Options.
A Well-Studied design that defines your brand identity.
Logo color will be chosen according to colors phycological meanings.
Full Branding for your company
Graphic Design
Posters & Flyers Design
Ads Design
Rollups Design
Presentations Design
Billboards Design
Digital Content Designs
Branding & Design Services